Thanks for your enquiry, we'll be in touch soon.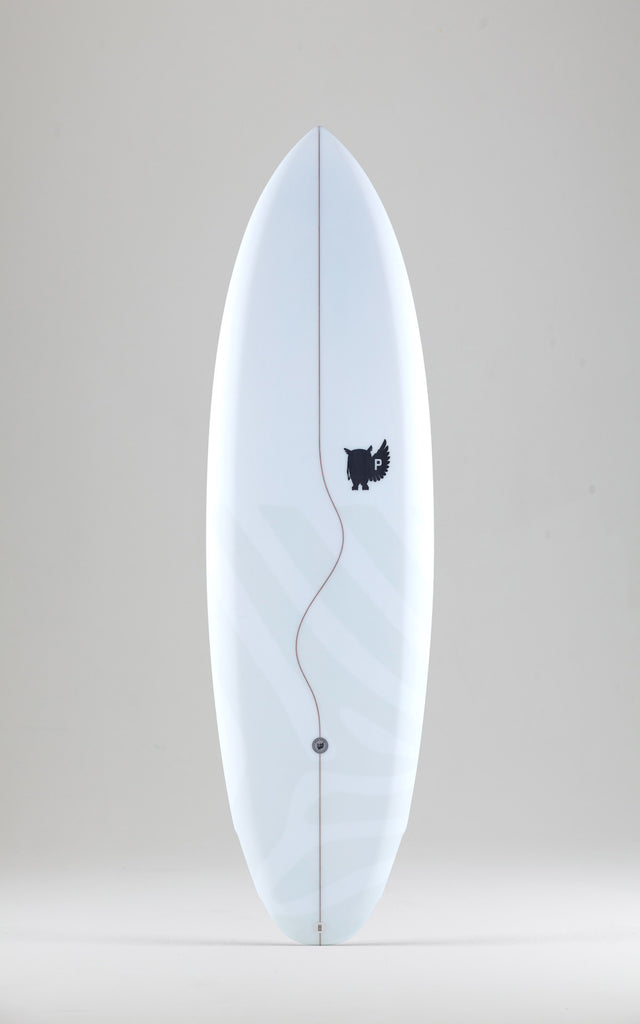 Grumper Grande
The GRUMPER is designed to maximizes shortboard stoke when the swell straight-lines. It's a high volume, easy to ride hybrid with low rocker and deep concaves for acceleration that will send you across the weakest of sections. The fuller nose adds volume forward for increased planning and paddling mojo. The step tail reduces volume under the back foot and increases bite helping the GRUMPER execute high scoring turns on short-faced waves.
ROCKER: Continuous flat rocker throughout
RAIL: Full / Chimed
CONCAVE: Single to pronounced double to vee thru exit
FIN SETUP: 5-fin configuration for quad or thruster versatility
RECOMMENDED CONSTRUCTION: PU or EPS/Epoxy
FEATURED BOARD DIMENSIONS: 6'8" X 23" X 3 1/4" | 61.3L
SIZE & VOLUME GUIDE
Thanks for checking out the Grumper Grande, tell us a bit about yourself and what you're after and we'll get back to you straight away.